If you wish to be admitted into the National open university of Nigeria (NOUN) here is the page for you.
Following the vital information that will be shared on this page, you will not need anybody to help you with how you can apply.
You can do it all by yourself.
However, there are few things to consider and put in place before applying for admission in the National open university of Nigeria.
Of course, you know that studying in NOUN, you can "work and learn" as the university management would say.
This is a kind of tutorial page that promises to walk you through all the steps involved in applying for admission in National open university of Nigeria (NOUN).
It's a step-by-step guide so no need to panic. Even if you've never done it before, hopefully, this guide will walk you through.
Before I get you into the tutorial proper, I want you to note a few points.
Note: This is not the official website of the National Open University of Nigeria (NOUN).
This content was published by a well-meaning Nigeria with the aim of helping NOUN aspirants to help them through the admission application.
How to apply for admission in National Open University of Nigeria (NOUN)
You will need a device that is connected to the internet.
Preferably a computer. You can use your mobile phone to apply for the admission, but for a clearer navigation, you are advised to use a computer during the admission application process.
Step1: Visit the NOUN admission application website www.nouonline.net
Step2: On the homepage, check the navigation menu and click on "Apply for Admission" you can see the screenshot below for a better understanding.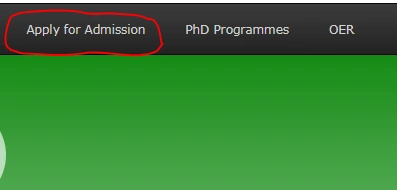 Step3: Select the program which you would want to apply for from the list of the programs available. As at the time of updating this post, the only programmes available were undergraduate and postgraduate programs.
Once there is an update in the list of programs offered at NOUN, I will keep you posted.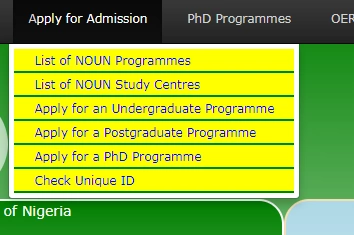 Step4: Now choose your faculty from the left navigation links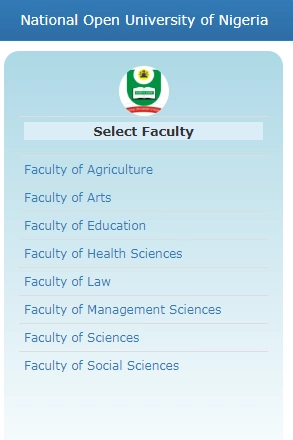 Step5: Now fill the form that will be presented to you with your correct data. The form fields presented to you may vary, depending on the faculty that you are choosing.
The form fields in the screenshot below is that of the faculty of Agriculture. Just for the sake of this step-by-step guide.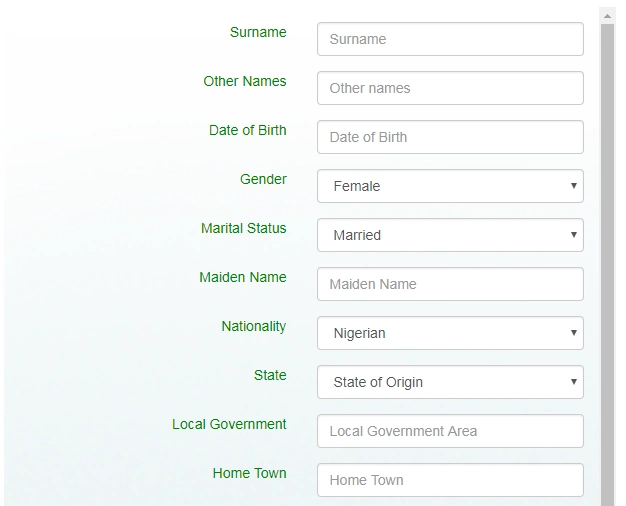 Step6: After filling the form, you are required to click on the "View Requirements" button beneath the page
Step7: Click "Apply" to proceed.
Step8: Take note of the UNIQUE ID displayed
Step9: Click 'Continue' button
Step10: Select Bank Branch as payment type
Step11: Click "Pay"
Step12: Copy and take your RRR number to any bank branch for payment.
After payment
Step1: Perform step 1 to 3
Step2: Goto "Continue After Payment"
Step3: Input Unique ID, RRR number and Programme
Step4: Click "Proceed"
Step5: Fill Form.  Note: all fields marked with a red star are compulsory.
After filling form
Step1: Click "Submit"
Step2: Print Admission Letter
Step3: Visit the nearest study center for screening
List of NOUN study centers in Nigeria
Hopefully, you should find a study center that is close to you.
That is exactly how you can apply for admission in National Open University of Nigeria (NOUN).
If you have any question or contribution to make to this page, please do not hesitate to let us know.
Tags: courses offered in noun, noun admission form closing date, noun admission letter printing, noun admission requirement, noun application closing date, noun official website, noun postgraduate admission requirements, noun registration fees