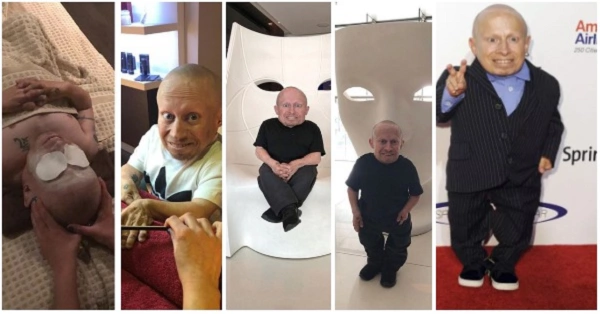 Here is Verne Troyer biography page.
Here is where you will get to know all that you wish to know about him.
Verne Troyer was an American actor, stunt performer, and comedian.
He was notable for his height of 2 ft 8 in, the result of cartilage–hair hypoplasia, which made him one of the shortest men in the world.
With a decades-long career as an actor and stuntman, Verne Troyer was best known for playing "Mini-Me," Dr. Evil's smaller and more concentrated pure evil protégé, in the hit comedies Austin Powers: The Spy Who Shagged Me (1999) and Austin Powers in Goldmember (2002), and for his role in Harry Potter and the Sorcerer's Stone (2001).
Troyer, born in Sturgis, Michigan, had always dreamed of getting into showbiz.
Shortly after his high school graduation in 1987, he moved with some friends to Arlington, Texas, where, in 1993, he got his first break as a stunt double for a 9-month-old baby on the film Baby's Day Out (1994).
In his early years of film and television work, he often portrayed animals or small children, maybe because of his hight.
Verne Troyer relationship life
He was married to Genevieve Gallen from January 22, 2004, to February 23 2004.
He was best known for his bald head and small height.
Verne Troyer height
For those of asking for Verne Troyer's height, he was measured to be 2 ft 8 before his death.
I will update this page with more shocking facts about Verne Troyer that you are yet to know about.